Landis+Gyr EPS32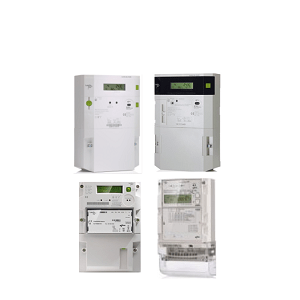 Landis+Gyr power switch for easy power supply control
The Landis+Gyr Power Switch offers quick and easy power supply control to energy companies. Power can be remotely switched on and off for example when an apartment or summer cottage is empty. Still, the electricity meter is always available for reading and monitoring.

Technology
Landis+Gyr has a long experience in designing metering systems and has developed some of the most advanced measurement solutions in the market. Now we have provided our customers new opportunities to profit more with their AMR system. The EPS32 extends the control functionality of Landis+Gyr's AIM system, offers new service opportunities and helps to cut down costly site visits to turn power on and off. Even when the power is turned off, the meter has a power supply and can be read by an AMR system.
Deployment
The EPS32 has two delivery options to suit different situations. It can be delivered either pre-assembled or separately. In the pre-assembled delivery the EPS32 has been assembled to the terminal block of an electricity meter and this makes installation quick and easy on sites where a new meter is required. The information of both the meter and EPS32 are entered to the AIM system easily in one configuration file. When delivered separately, EPS32 can be installed on the terminal block of a suitable existing electricity meter and there is no need to change the meter to implement new functionality in the system. The EPS32 case fits on the terminal blocks of DIN compliant metering devices.
Features
Large current range
3 x 63A (EPS32)
Two ways to connect/disconnect power via AMR system
The meter can be read remotely even if the customer power has been disconnected
The relay status of EPS can be read remotely
Variations
EPS32, Enermet Power Switch is compatible E120-meter family
Downloads