This past July, Coley Girouard, an associate at the power-sector trade group Advanced Energy Economy (AEE), produced a Greentech Media piece on the most important regulatory trends for 2017. Each of the items on his top 10 list had some connection to distributed energy resources. "Addressing shortcomings in the cost-of-service regulatory model" was the number-five item on Girouard's list.
"The traditional cost-of-service model worked well over the past century because it incentivized utilities to build out our electric infrastructure, while increasing sales allowed these costs to be spread out over a growing customer base," he wrote. He added that today's trends are leading policymakers to redefine how utilities will be able to show profit on their books.
Most industry players agree that performance-based regulation is likely to push the cost-of-service model aside. Because this will change how utilities get rewarded, it will also impact what gets measured.

What are you looking at?
Cost-of-service regulation is simple: Utilities spend money, and rates are set to pay them back as well as to reward utility investors. Performance-based regulation is focused more on goals as indicators that utility expenditures are prudent. "It does so by rewarding utilities for achieving well-defined performance metrics (outputs), as opposed to providing incentives related primarily to capital investment (inputs)," the AEE site notes.
"There may be a variety of measurements for performance. One might be customer satisfaction, one might be the ability to enable DERs. One might be how utilities meet certain environmental goals, like reducing air pollution or water use. There are a lot of things that people are interested in having utilities do beyond keeping the lights on or building new power plants," says Edward Burgess, senior manager at Strategen Consulting, a firm focused on supporting utilities and companies with clean energy initiatives.
As an example of changing goals, Mike O'Boyle, power-sector transformation expert at the environmental policy firm Energy Innovation, points to the Aloha State.

"Hawaii has pledged to go 100 percent renewable energy by 2045," he says, noting that it's the first state to impose this mandate. "How much storage is needed depends on whether customers themselves can match their energy use to the output of solar or other renewables on the island," he says. But, he adds, it would be easy to shift certain loads, like water heaters and electric car chargers, from evening ramp-up hours to midday, when solar production is plentiful, thereby lowering the amount of asset investment utilities must make.
"If you want to manage the cost of the system, you need to drive the utility into being a facilitator of customer load shifting as an alternative to capital investment," O'Boyle continues. "That's a cheaper solution in almost every case." And, that might be one of the responsibilities utilities will see under performance-based rates.
Shift happens
According to the 2017 State of the Utility survey conducted by Utility Dive, only 11 percent of utilities chose cost-of-service as their anticipated regulatory model 10 years out.
Half of investor-owned utility workers responding to that same survey expected a mixed model that incorporated both cost-of-service and performance-based incentives. Just over a quarter – 27 percent – expected performance-based rates alone.
Among the performance-oriented regulatory goals utilities are grappling with, you'll find power decentralization. "That's what they're trying to do in New York," says O'Boyle. "Due to the state's experience with Hurricane Sandy, there's a strong emphasis on creating resilience in the power system."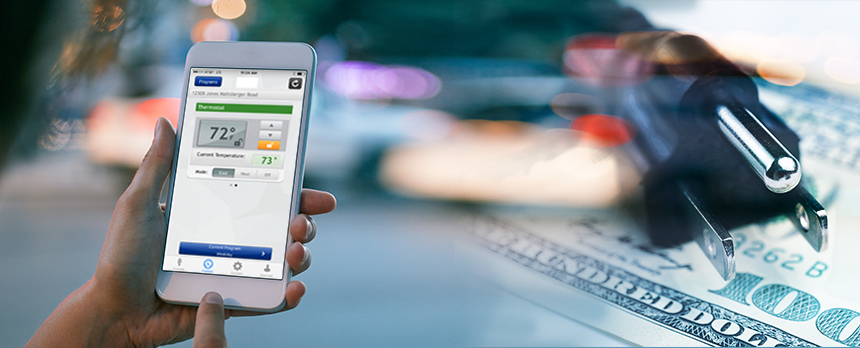 Another goal: leveraging the increasingly affordable storage capacity now coming onto the grid. Despite a hiccup in behind-the-meter storage sales due in part to regulatory changes in California, GTM Research still noted that the 234 megawatt-hours of capacity installed in Q1 2017 was a 945 percent increase over installations from the same time frame a year earlier.
"With a pipeline of 9,217 megawatts, it shows no signs of slowing down," wrote GTM staff writer Julian Spector. Some industry analysts forecast that behind-the-meter storage systems could make up nearly half the market by 2021.
And, of course, there's plenty of distributed generation ahead, too. In fact, Navigant Consulting's Peter Asmus recently blogged, "More distributed generation (DG) will be coming online in 2017 than traditional centralized generation (coal, natural gas and nuclear power plants)." By 2026, Asmus anticipates three times as much DG will be coming online as traditional centralized power plants.
Pulling it all together
Given that a lot of the distributed generation connecting to our power system is from solar and wind power, O'Boyle asks, "How are we going to balance supply and demand when there's so much intermittent generation?" And he has an answer to the question: Performance-based rates will likely attempt to "turn the utility from a capital-deployment agent into a system optimizer."
As one way to support that, both O'Boyle and Burgess point to the New York Public Service Commission's Value of DER initiative, which, as Burgess explains, "attempts to determine what DER can provide to the grid in terms of energy, capacity, environmental value," as well as demand reduction and locational system relief. These values – which will likely be stacked together to deliver ultimate payoff to DER owners – will eventually replace net metering rates.
But, as Burgess points out, "We aren't measuring all values that could be provided to the grid." For instance, he notes that customer inverters could support grid voltage by injecting or absorbing reactive power, but the metrology and the compensation mechanisms haven't kept up with that capability.

Customers may lighten their load … or shift it … and some may defect and uncouple from the grid altogether. But those who remain won't see an end to the meters used to calculate their bills. Chances are, they'll see even more metrology tracking the electricity we consume, conserve, defer or share with the grid as a whole.