Customer Service Champion (Finland)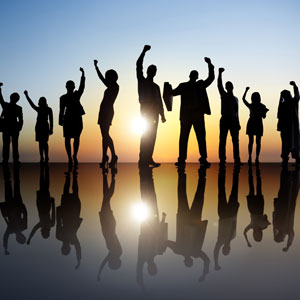 Are you genuinely interested in customers and is service in your nature? Would you like to join us in making Landis+Gyr, the global #1 in the smart energy business, the leading provider of managed services in our sector?
We are looking for a Service Delivery Manager to establish a new team that operates smart metering as a service for major utility customers. As team leader, you will contribute to both customer satisfaction and the efficiency of our service operations. You know how to put the customer first without being second yourself.
With your background in technical and service business management, you're able to set the standard in meeting and exceeding customers' expectations and fulfilling our commitments. You work towards this goal by prioritizing your team's spirit and motivation, and you enjoy utilizing your strong people and presentation skills to drive matters forward. You communicate fluently in Finnish and in English.
We offer you an opportunity to help build a service dream team in an expanding business. You will have the full support of our strong, professional Customer Service organization, as well as opportunities for a rewarding career in the continuously developing energy business.
Depending on your preference, you can work in our Vantaa or Jyväskylä office.
For more information please contact:
Our daily life blog posts.
Please submit your application and CV here at the latest on January 5th, 2018.
We will start interviewing candidates as soon as possible, so don't hesitate to contact us right away!