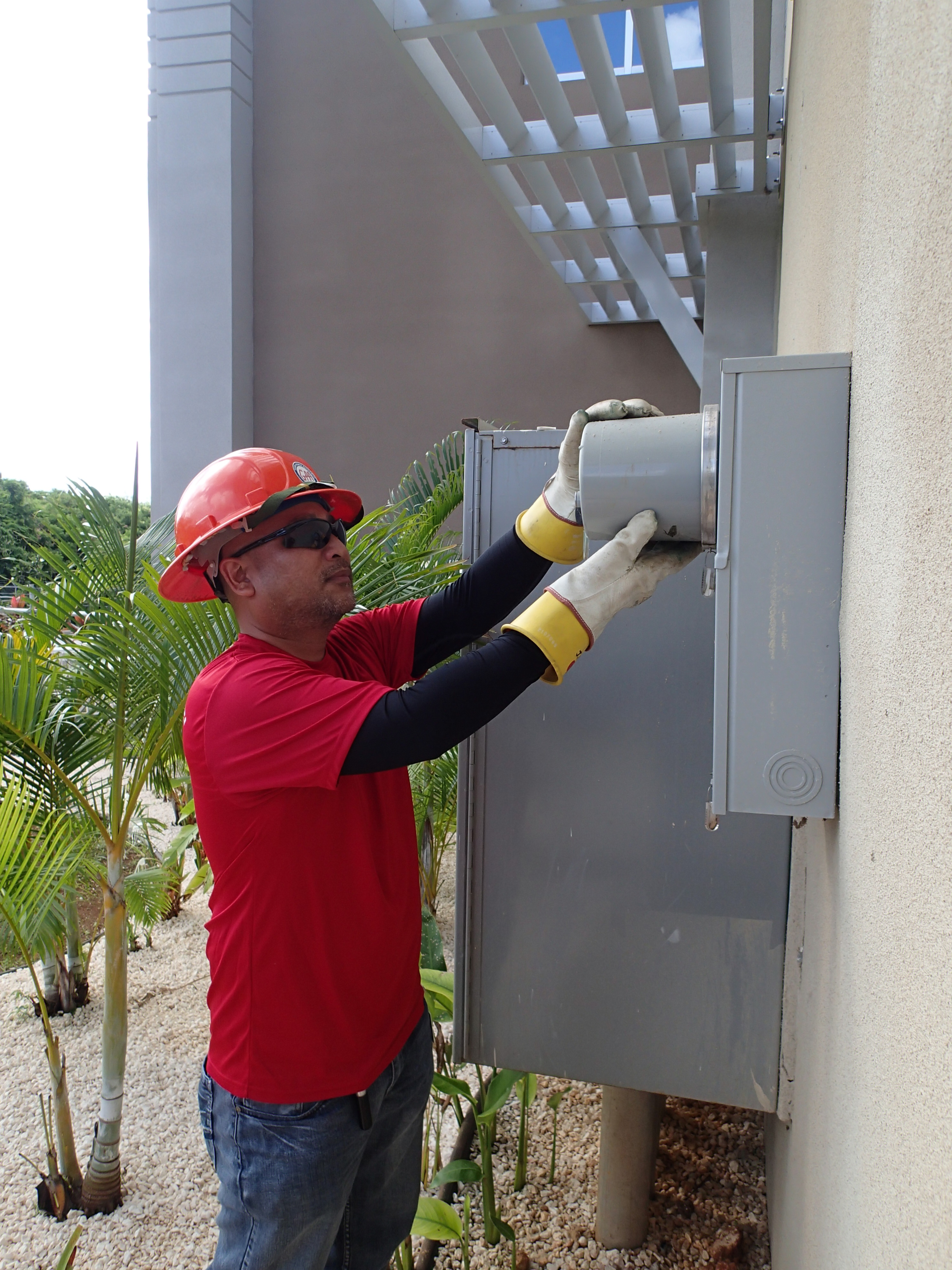 Life on an island has its advantages, but for utility operators dealing with the usual — and sometimes highly unusual — problems associated with providing reliable power, the isolation can intensify every challenge.
Outside of the ever-present potential for violent weather or the heavy reliance on expensive diesel generation, island utilities contend with things wholly unique to their environment.
In Guam, it's the brown tree snake. Not native to the island, this snake is thought to have hitched a ride on Navy ships during World War II and soon began thriving. These snakes also have an affinity for causing power outages each year by getting inside transformers and other distribution infrastructure.
"They are definitely one of our reliability challenges and cause a lot of outages," says John Cruz, Manager of the Strategic Planning and Operations Research Division at Guam Power Authority (GPA).
But despite its battles with nature, the utility has seen customer satisfaction ratings rise over the past decade, along with its operational efficiency. Cruz attributes this to grid modernization efforts that began with advanced metering infrastructure (AMI) deployment and continue with a variety of projects aimed at lower power costs and improving service.
Efficiency leads to savings
Located between Hawaii and Asia, Guam, a U.S. territory since 1950, has been a long-time important base in the Pacific for the U.S. Navy. The creation of Guam Power Authority (GPA) came 18 years later, and today the utility serves over 160,000 residents.
The Navy is a primary utility customer, and sailors are part of a transient population that in the past contributed to a high volume of truck rolls — up to 800 a month — for service connections. The ability to handle final billing in a matter of minutes due to AMI not only represents a cost savings for the utility, but also lessens customer frustration.
Another area where advanced metering has proven beneficial is locating and isolating line losses. Prior to AMI, the utility's line losses exceeded 7 percent. After deployment, they're averaging 4.5 percent.
"Line loss reduction is a big savings for us because we rely on fuel oil and our average residential rate is quite high based on generation costs," Cruz says.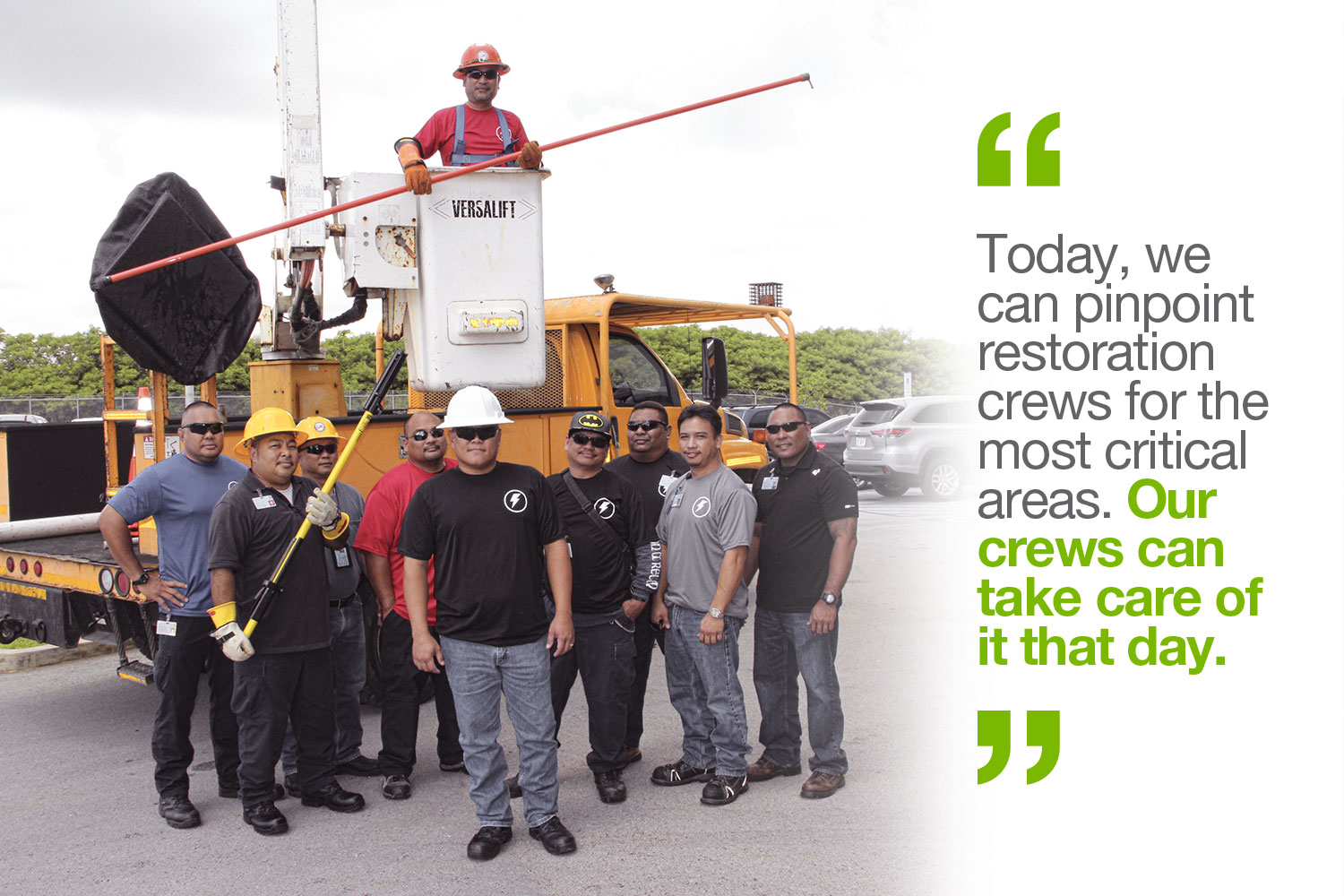 Related to power quality, the utility has also seen improvements in outage prevention. Using voltage reports to track and isolate vegetation-related blinks has helped focus tree-trimming efforts. Response times to outages has improved, as has the ability to guide field crews during restoration efforts.
"In previous typhoon restorations, we sent people out to find nested outages and do visual checks. Today, we can pinpoint restoration crews for the most critical areas. Our crews can take care of it that day. They map out and sweep an entire area instead of leaving customers without power," says Mercy A.F. Castro, Utility Services Administrator at GPA.
Customer satisfaction on the rise
GPA began deploying Landis+Gyr's Gridstream® AMI solution after receiving a Smart Grid Investment Grant in 2010. During the four year deployment process, the utility conducted annual customer surveys and discovered an upward trend.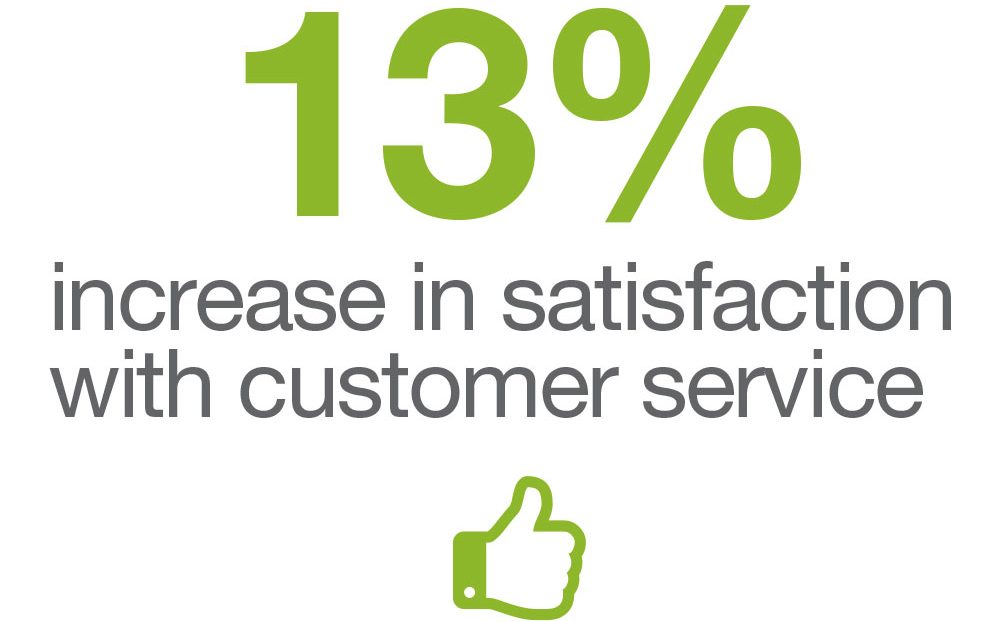 "We did four consecutive surveys up until the end of the deployment. It was a pretty flat response until we got the first AMI meters installed; however, the next survey revealed a 13 percent increase in satisfaction with customer service by the time we were finished," says Castro, "We had growing pains and had to deal with other issues that came up during deployment. But we did a lot of on-the-ground outreach and absorbed costs that arose during the transition. That certainly helped."
Another improvement was having information available to share with consumers. In the past, the only way the utility could settle a billing dispute was to remove the meter and test it. Now, interval data is shared with the customer and often helps to explain usage spikes by pinpointing the day and time energy usage spiked.
GPA managed its AMI deployment through the customer service department which has led to more emphasis on customer benefits from the technology during and after system installation. Beyond sharing more information with consumers, the utility was able to pass on savings from reduced truck rolls by lowering reconnection fees.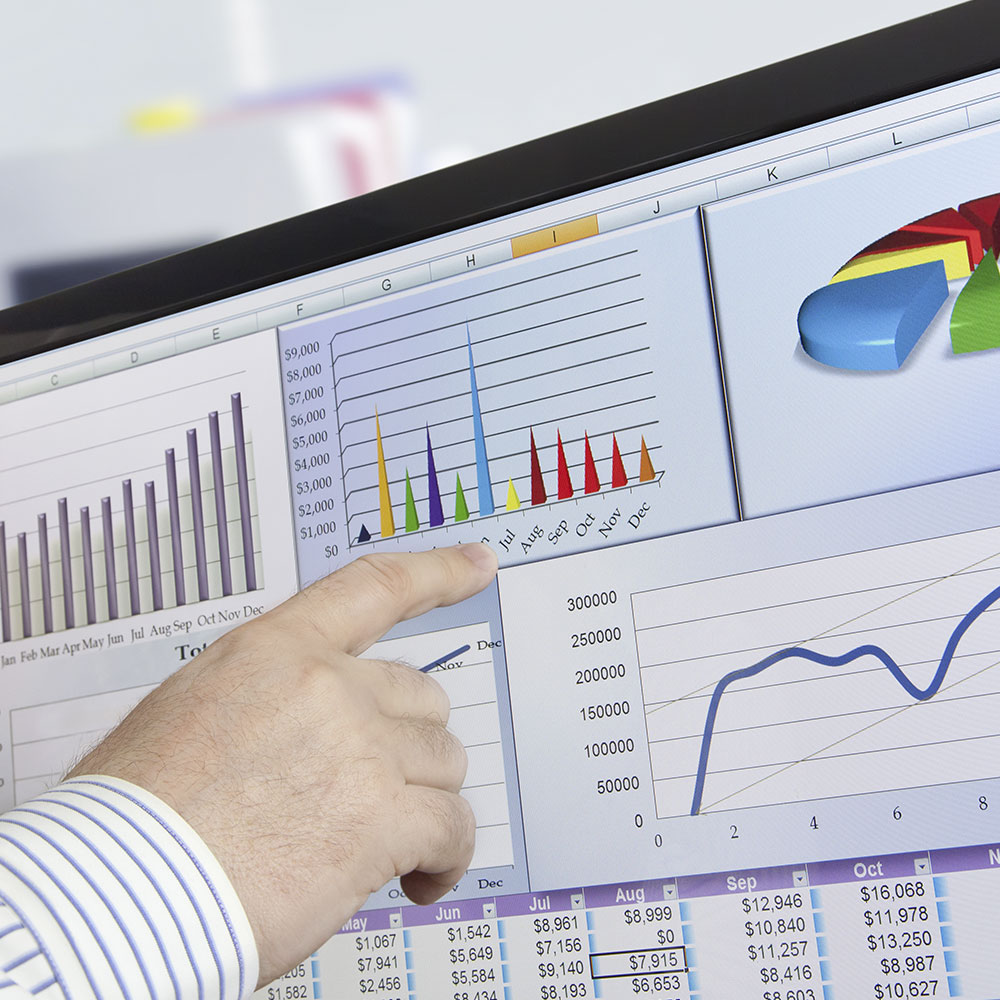 The future is analytics
The next challenge for GPA is the integration of renewable and distributed energy resources. The utility has installed 26.5 megawatts of utility-grade solar in recent years and about 1 megawatt of wind power. It also has 13 megawatts of consumer-deployed resources being net metered on the distribution network. This number is set to rise to 20 megawatts by next June.
It's one of the reasons GPA is investing in grid analytics software to better apply available data to the problems of load balancing and asset management. The utility recently contracted with Landis+Gyr for a complete suite of analytics solutions, including support for DER optimization and capacity contribution, voltage monitoring and asset loading.
"Having generation on feeders and two-way power flows can create power quality and asset loading problems. As you get higher penetration rates on the feeders, you can see voltage sags and spikes every time the sun goes under a cloud and comes back. This plays havoc with the regulator mechanics slamming up and down," says Cruz. "The distributed energy resource capabilities using grid analytics will help us manage the rise in DERs on our system."
GPA is considering a number of other possible uses for its network in the future. Many of these ideas — such as voltage monitoring, frequency regulation and energy storage — will be helped along by the network and grid analytics groundwork already complete. But whatever the project, the priority is still improving the customer experience.
"We were an operations-focused utility before (AMI)," Cruz says. "When you become customer-centric, everything is focused on customer satisfaction."