Prepay electric service: Does it help or harm consumers?
That was the question covered in a 2014 National Geographic article. In it, Carol Biedrzycki, director of a Texas-based consumer group, was quoted saying that reduced consumption patterns of prepay customers result more from absence of cash than awareness of energy use. According to her, folks simply live without power when they can't afford to feed the prepay kitty.
Four years down the road, Biedrzycki is still skeptical of prepay. She recently told the Dallas Morning News that this summer could get "hairy" for low income customers on such plans because rates often fluctuate with the market, and the Texas market may spike this year because reserve margins are low and forecasters are predicting record-breaking consumption.
"Despite detractors, consumers really like their pre-paid electricity. The programs in place are popular with participants and continue to grow through voluntary sign-ups."
Staying ahead
The cash-stretched souls who've had trouble keeping up with utility bills are the same ones most prepay opponents are trying to protect. However, utilities say that prepay programs offer plenty of perks for the financially-challenged.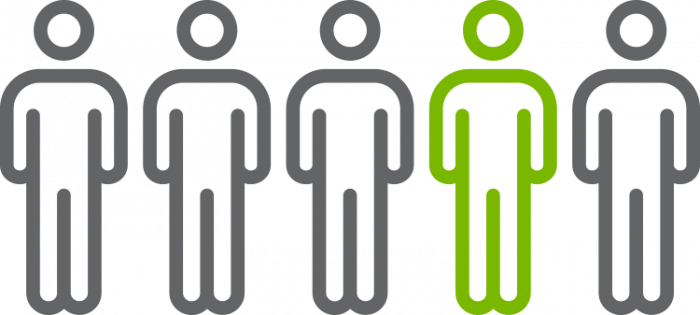 Customer participation and satisfaction levels certainly indicate this is so. Salt River Project, a community-based, non-profit power and water provider for more than 1 million Central Arizona customers, has nearly one in five customers signed up for the utility prepay service. Called M-Power, SRP's prepay program launched in 1993, now has 157,000 customers enrolled and serves 17 percent of the utility's residential customer base.
Adam Peterson, SRP's director for customer contact operations, acknowledges that some industry watchers do see pre-paid electricity as punitive, and he thinks it goes back to early days of such programs, when "you might have seen a higher percentage of enrollments because a customer got into a rut. Or maybe the customer owed money on the credit side and needed the ability to pay the amount down little by little rather than all at once."
But, he says, the negative stain on prepay has changed over time. As of last year, the average SRP prepay customer has a longer account life than an average utility customer overall. "We see a lot of more stable customers in the program," Peterson says.
Over the past six years, more than 90 percent of SRP's prepay customers have claimed to be highly satisfied or satisfied with the program. Two-thirds have consistently fallen in that highly satisfied camp.
Similar customer satisfaction ratings accrue for JEA, the eighth largest community-owned electric utility in the U.S. and Florida's largest such company. Asked to rate satisfaction with the program on a scale of one to 10, customers gave it an average of 8.6 points, says Sheila Pressley, the utility's director of customer revenue.

Like SRP, JEA does not actively promote its prepay program because, as Pressley says, "The program simply doesn't require promotion. JEA's growth in prepay enrollment outpaces that of traditional service activations because it aligns with customer preference for affordable, choice-based solutions."
Spreading it out
"Customers like having a choice."
"Customers like having a choice," says France. "We have customers who make daily payments and customers who pay once a month."
Often, people pay weekly or bi-weekly. Friday, a typical payday, is the highest day for payment volume in Jacksonville, Pressley notes. She shares this quote from a prepay customer: "I can't pay a $100 light bill, but I can swing $25 a week."
Still, according to Pressley, "The belief that this is a program for the disadvantaged is somewhat misguided." Among the 20,000 customers who've opted into this payment system since JEA started offering it in 2012, 52 percent live in single family homes and nearly as many have bank accounts.
What makes a prepay program attractive? One thing is convenient payment options. SRP now has technology in place to allow customers to pay online, via a mobile app, at kiosks around town, over the phone or at a utility payment center. JEA has the same options.
Protections are important, too. "Here in Arizona, we have very high heat, so we do not disconnect prepay customers during times when the National Weather Service issues heat warnings," says France. In fact, most utilities, have a brief grace period for people to catch up if the prepay account winds up with a zero or negative balance.
Feedback is important, too. In Jacksonville, customers can see how much power they're using day by day through an online portal or a mobile app. With SRP's M-Power technology, "The billing system is effectively built into the meter," says Peterson. That means customers can see consumption and the impact of shutting off home equipment in real time. Every time a customer is using power, the meter is ticking off that usage and feeding it into an in-home display. "That's how customers see how much power they are using and how much credit they have left," he adds.
Such awareness breeds wise consumption. At SRP, M-Power customers use an average of 12 percent less power than traditional utility customers. At JEA, the reduced-consumption figure averages between 8 and 10 percent.
Serving the utility, too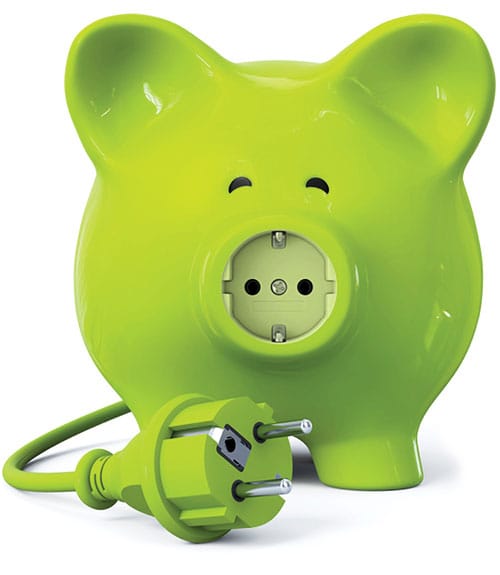 Given the conservation effect of pre-paid metering, JEA managers consider its prepaid customers part of its demand-side management portfolio. "There's certainly a savings to the customer and a savings for us," Pressley says.
France points another savings for utilities: "The ability to recover accounts that are in arrears." With prepay programs, customers who've been disconnected can get their power back and pay off the debt slowly over time. "We have one of the lowest write-off rates in the country," Peterson says. "We think the prepay program contributes to that."
And, what about the consumer advocates' argument that people on prepay use less power because they're using no power when they have no money to pay for it? JEA's experience would refute that argument. For those customers who do experience a remote disconnect on their meters, "90 percent pay within an hour," Pressley says.
She's sold on prepay as a customer-friendly option, and so are the folks at SRP.
"It is a solution that aligns with a household's budget and lifestyle," Pressley says. "It is my hope that the utility industry and regulators partner to better understand that this is indeed a program that benefits the consumer."