Experience what's next.
What's next always is in front of you. And you want to be prepared to make the right decision for your business. On the next roll-out and the next new technology. On the next step you might want to take in running your processes, on the next hot topic in our industry.
At this year's European Utility Week, we invite you to experience what's next. In four key steps we make a complex journey simple: From getting started with digitizing your grid and planning an AMI project, to choosing the right technology for building an IoT environment to matching services offerings and data utilization.
We think "managing energy better" has never been more important and we are looking forward to achieving this together. Join us at our booth to find out what it takes.
European Utility Week 2019
Paris Expo Porte de Versailles
November 12 to 14, 2019
Booth C80
Would you like to schedule an appointment? Fill out the form below and we will get in touch with you.
Get in contact with us
If you would like to know more straight away, have a look at the area below where we have provided dedicated content on each of the four steps: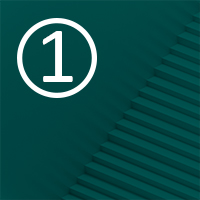 Understand what you need and what to look out for
Benefit from our long track record and global footprint to solve your business challenges. Before you are embarking on your next venture and you are looking for an experienced partner, our lessons learned and best practice examples from large programs and small and mid-size projects from first and second wave rollout countries and across the world might be interesting to you.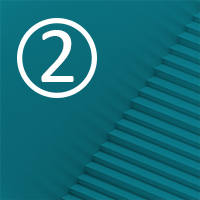 Decide on the right technology
Our end-to-end IoT platform Gridstream Connect offers flexible solutions according to your needs: Future-proof devices mark the basis for everything you plan next. Secure, reliable and flexible communication solutions and expert advise on different communication options ensure you stay connected. An open software platform for IoT functionality and application enablement.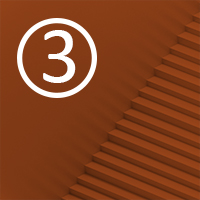 Run and enhance an efficient smart infrastructure
The technological set-up is one success factor. Efficiently managing smart infrastructures another. The digital transformation of our industry needs a whole new level of attention and skills. Managed Services frees utilities from having to worry about IT investments, software management, AMI or field operations so that they can keep their focus on the new opportunities this provides.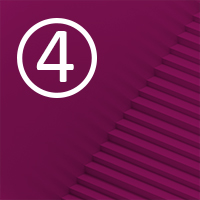 Leverage and utilize data
Smart devices collect data. But then what? In this fourth step it is all about learning how to create additional value from data. No matter if you'd like to optimize your asset management, ensure power quality or network reliability. We are looking at extended use cases from AMI that create more transparency, control and efficiency for DSOs and more ways to engage with end-consumers.
Step 1: Understand what you need and what to look out for
Find out more about this topic on our blog:

Smart meter rollout in Austria: on the final mile
Almost four years ago, Austrian utility Netz Burgenland Strom has commissioned us to supply and deploy smart electricity meters – as one of the country's first distribution system operators to commit to a full-scale G3 PLC smart metering solution rollout.
Step 2: Choose the right technology
Find out more about this topic on our blog:

Efficiency to AMI with NB-IoT and SaaS: Learning from the Smart Metering Pioneers
Landis+Gyr will deliver an end-to-end smart metering solution to Olofström Kraft in Sweden. The second-generation technology utilizes NB-IoT for communication and is provided with our Software as a Service (SaaS) model.
Step 3: Run and enhance an efficient​ smart infrastructure
Find out more about this topic on our blog:
Step 4: Leverage and utilize data
Find out more about this topic on our blog:
Our Hub Sessions at EUW 2019
The free-to-attend Hub Sessions explore innovations and technologies helping to transform the energy landscape showcasing projects, intelligence and insights into future solutions.
We are proud to host three of them. We are looking forward to seeing you there.
Consumer and the Digital Utility on November 12th
Focus on what's important: How AMI Managed Services support Caruna's commitment to Consumer experience
A decade of AMI in the Nordics has risen the bar of consumer expectations. At the same time, the regulatory environment sets new demands towards DSO's. To meet tightening requirements and exceed customers' expectations, time, resources and relevant data are needed. Finland's largest distribution system operator Caruna Oy focuses on its strategic core and utilizes Managed Services to maintain its AMI solution environment and daily operations. Recently a new service platform was established with Landis+Gyr to ensure operational efficiency and future developments - and to secure resources for an innovative use of data to develop new customer services.
Tommi Pyhähuhta, Head of Metering and Settlement, Caruna
Juha Souru, Head of Managed Services EMEA, Landis+Gyr
Smart Metering on November 13th
More information is coming soon
IoT for Utilities on November 14th
IoT meets grid edge analytics: Actionable insights through AMI data and beyond
In Smart Metering, machines have been communicating for years. But what is possible at the grid edge today is changing the game and creates the bigger IoT vision: Powerful modular data platforms not only describe what's happening in the field. They deliver actionable insights on asset condition, network reliability and power quality for more efficient asset management, secure grid operation and revenue protection. Last but not least, they open the door for further business applications, such as the introduction of new grid tariffs, demand response or energy efficiency programs.
Ifigeneia Stefanidou, Innovation and Key Market Manager, Landis+Gyr
---
We are looking forward to seeing you in Paris!
Join us at European Utility Week and stop by booth C80 to experience how to make the complex simple.
Register now