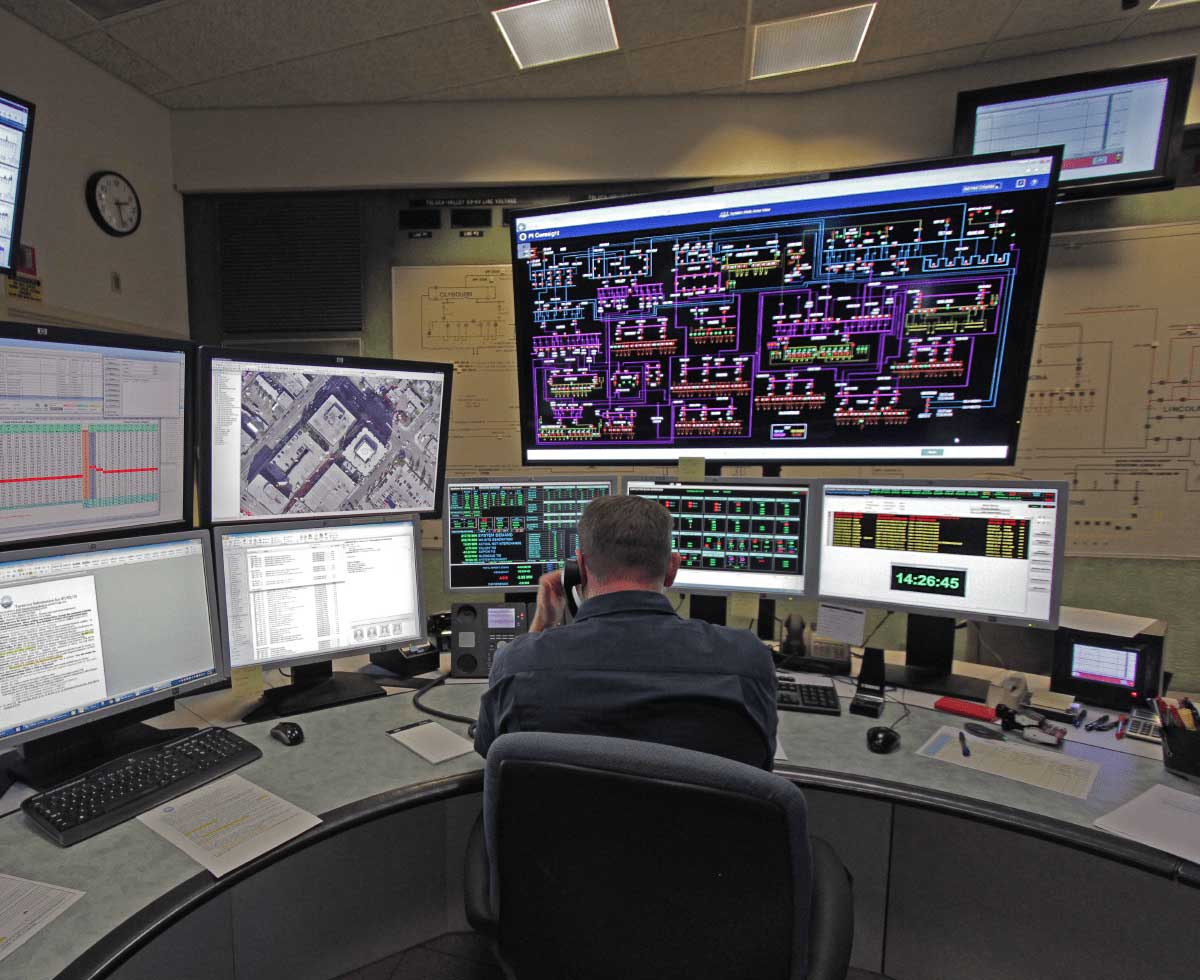 SCADA Center
SCADA Center: Transmission & Distribution
Landis+Gyr's Transmission and Distribution SCADA software (TDS) simplifies the management of both large and small utility control centers. Read more
Features
Distributed Client & Server Architecture
Advanced Operator Interface
High Security Level
Simplified System Administration
Advanced Control Center Benefits
Flexibility: Easily adapt the system to suit the needs of different control centers, from those with a single operator to those with multiple operators on 24/7 shifts.
Scalability: As requirements grow, the system can be easily expanded.
Ease of use: An intuitive user interface and a rich set of tools simplify tasks for both operators and system administrators.
Cost-effectiveness: TDS provides efficiency for small utilities through large regional control centers.
Functions
Applications
Advanced control center management, supporting multiple operators and workstations
System administration
Real-time data recording, including millisecond time-stamping
Advanced data analysis
Vendor agnostic protocol support over serial and/or TCP/IP communication links
High Performance Functions:
Automatic alarm inhibit prevents repetitive erroneous alarms from clogging system logs and printers. An integrated display editor supports the creation of custom graphic screens or reusable templates for common devices. With the system's optional historian, event data can be displayed on screen with millisecond accuracy or exported to spreadsheets. Inter-system communication enables multiple control centers to be linked to share data and control, and makes adding control center for backup and disaster recovery extremely affordable.